OUR EXPERTISE KNOWS NO BOUNDS
Solstice Stained Glass works with your architectural envelope to serve the needs of congregations, homeowners and commercial interests, offering restoration and repair as well as original, contemporary designs. Every project is crafted with beauty and durability and completed within your schedule requirements.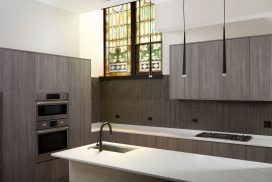 Residential
Restore the original stained glass in your historic home or custom fabricate stained glass for your newer home to add beauty and privacy while enhancing curb appeal.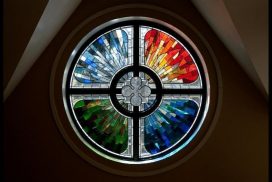 Ecclesiastic
Preserve the historical beauty of your religious space by restoring original stained glass windows. Add timeless class to newer buildings by installing custom-designed new stained glass.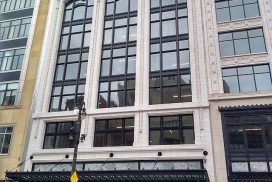 Institutional
Whether you are restoring an older building or adding a new wing, Solstice has the breadth and depth of experience to serve your university, historical or industrial building.
CHOOSE SOLSTICE STAINED GLASS FOR
Find Out More About Us
Founding and building Solstice Stained Glass from the ground up, owner Emily Carlson was trained in the traditional methods of stained glass technologies. She is passionate about creating and restoring authentic beauty in the built environment, and under her leadership, the entire Solstice team prides itself on the care and dedication to quality that we bring to each project.