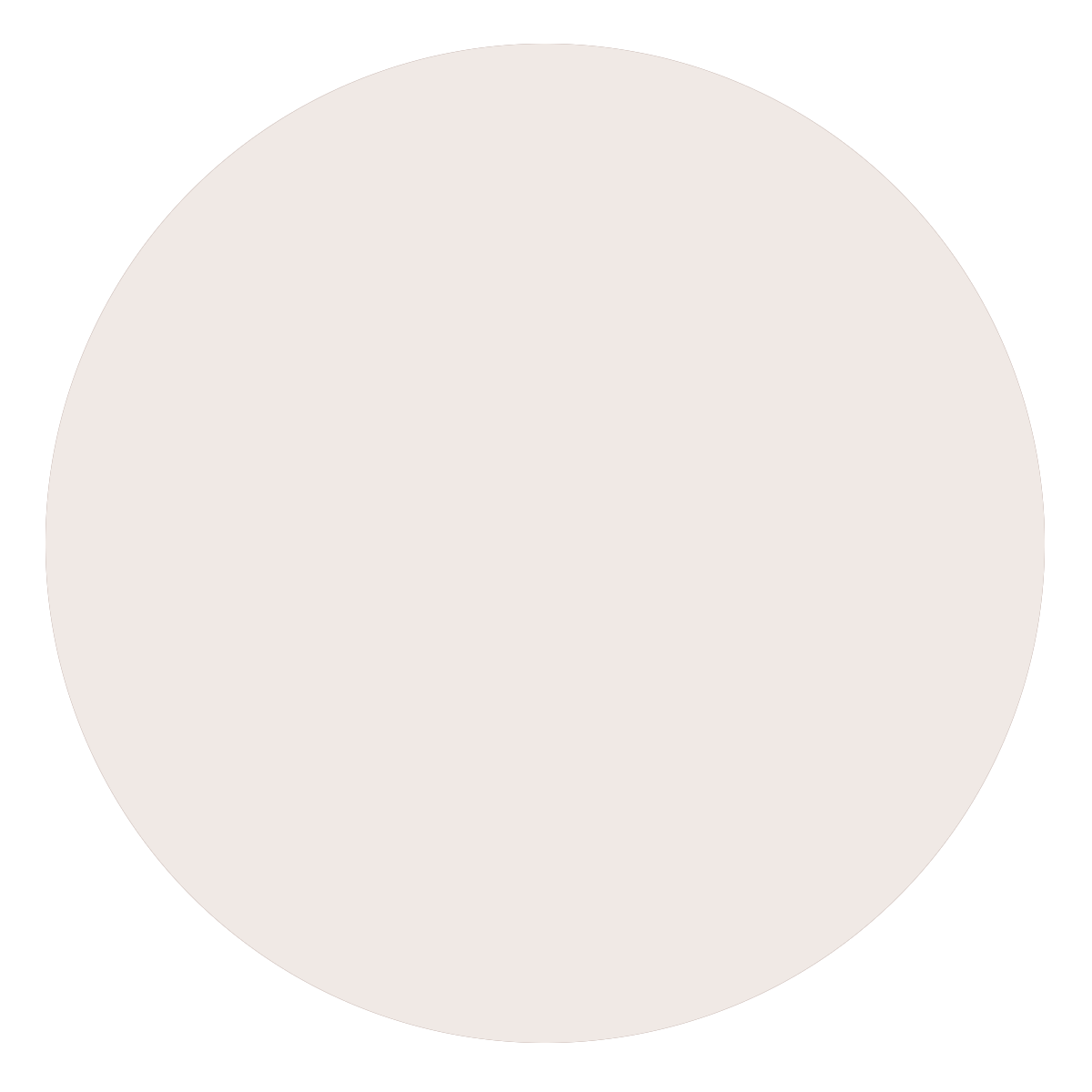 OUR EXPERTISE KNOWS NO BOUNDS
Solstice Stained Glass works with your architectural envelope to serve the needs of congregations, homeowners and commercial interests, offering restoration and repair as well as original, contemporary designs. Every project is crafted with beauty and durability and completed within your schedule requirements.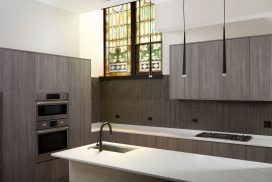 Residential
Restore the original stained glass in your historic home or custom fabricate stained glass for your newer home to add beauty and privacy while enhancing curb appeal.
Specializing in projects ranging from single-piece on-site repairs to creative commissions to large-scale restorations, Solstice Stained Glass is equipped to handle your stained and leaded glass windows and doors. Each project is treated with professionalism and care, and our process is tailored to your specific needs.
Factors such as age, historic value, types of glass and metal, function, and installation method are taken into account when determining the best and most reasonable course of action for addressing and caring for your stained or leaded glass.
Projects begin by viewing the premises, then presenting a detailed proposal outlining work to be done, a timeline, and payment schedule.
After your acceptance, sketches are made and samples offered for your approval. Fabrication and restoration work is generally performed in our studio; occasionally, on-site work is the best course of action. Using sashes that we remove from their openings, that are left in place at your property, or are created by your mill worker, we install the finished windows with a weather resistant seal.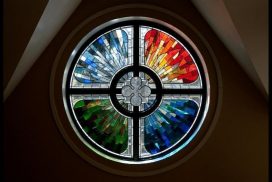 Ecclesiastic
Preserve the historical beauty of your religious space by restoring original stained glass windows. Add timeless class to newer buildings by installing custom-designed new stained glass.
Choosing to restore existing or commission new stained glass windows is an important decision for a congregation. Solstice Stained Glass understands that these are more than just decoration for your religious institution: it can embody your message, evoke memories and feelings, and profoundly impact the atmosphere of the physical structure.
Before you decide to restore or add stained glass, Solstice will carefully evaluate the current condition and discuss ideas, concerns, and goals with you. Beginning this conversation is the first step to creating a final product that will satisfy all involved. The conversation continues throughout the design process as we try to understand not just what you would like the stained glass to look like, but what "feel" it should bring to the space, and what meaning you would like it to convey.
After the design process, we will fabricate the windows in our studio, always keeping in touch and providing updates to you. Committees and congregants are welcome to stop by and see the progress. After completion, the windows will be installed by our skilled artisans using traditional installation techniques for stone, wood or steel settings, or working with techniques that are befitting modern thermal window framing.
Stained glass in religious institutions often presents unique challenges because of the scale involved and often, the fixed ideas of what stained glass should be. Solstice Stained Glass can design and execute windows to fit your unique congregation, from sweeping and dramatic to warm and familiar, from strikingly modern to comfortingly traditional.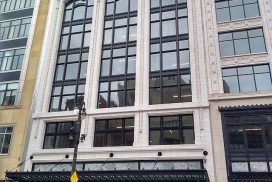 Institutional
Whether you are restoring an older building or adding a new wing, Solstice has the breadth and depth of experience to serve your university, historical or industrial building.
Solstice Stained Glass is well-versed in collaborating with architects, contractors and other professionals as we help to provide the stained glass element for new construction, restoration and renovation projects. We work with individuals on your team from initial planning through final installation, to help you see a successful stained glass component achieved for your project. No matter how demanding the client, Solstice Stained Glass can provide stained glass on schedule and to your specifications. By working with you in early phases of the project, Solstice Stained Glass can help to ensure that your building's stained or leaded glass windows are included in your budget.
Solstice Stained Glass is equipped to remove and reinstall stained glass from traditional wood sashes and stone sets, and also the very common "unusual" setting. Helping to relieve you of the worry associated with taking possession of someone else's breakable, expensive leaded windows, we work toward making your inclusion of stained glass painless, seamless, and adding value to your project or space.
CHOOSE SOLSTICE STAINED GLASS FOR
Find Out More About Us
Founding and building Solstice Stained Glass from the ground up, owner Emily Carlson was trained in the traditional methods of stained glass technologies. She is passionate about creating and restoring authentic beauty in the built environment, and under her leadership, the entire Solstice team prides itself on the care and dedication to quality that we bring to each project.